The Digital Age of Information Makes Paper Logbooks History.
Welcome To The Future of Aircraft Record Systems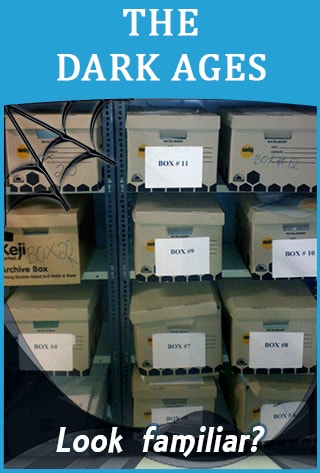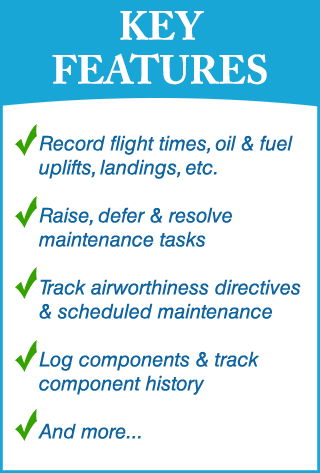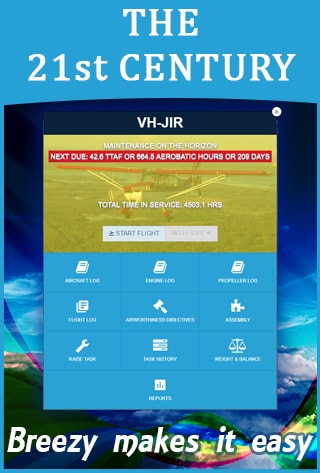 BreezyLog is a real time, web-based, digital aircraft records system

that has been developed in association with Aircraft Owners/Operators, Licenced Aircraft Maintenance Engineers and Pilots, both recreational and commercial, who not only have decades of experience behind them, but also possess a passion for aviation, the desire to "do it right" and to make aircraft record keeping easy and affordable for the average small aircraft owner/operator.
---
BreezyLog is much more than just somewhere to store your aircraft records and is by far superior to simple scan and search functionality. BreezyLog is a REAL TIME, fully Interactive Aircraft Records System, designed to be used primarily on computers and tablets, with an easy to use web-based mobile app for entering flight data. It offers a comprehensive Aircraft Record Keeping, Maintenance Forecasting System and Flight Data Entry program.
BreezyLog is pending approval as an acceptable alternative for aircraft records, according to Civil Aviation Regulation (CAR) 50A & 50B and meets the log book recording requirements of the RAAus Technical Manual 4.1
BreezyLog enables aircraft owners/operators to easily control, input, record and search everything from Flight Times, Fuel and Oil Uplifts, right through to Airworthiness Directives, Component History, engine changes and everything in-between, and see at a glance, when their next scheduled maintenance is due.
---
The Greatest Benefits Attained From
Accurate Aircraft Records
Greater safety of your aircraft, crew, passengers and the general public.
Proof of compliance with the Civil Aviation Regulations
Enhancing the value of your aircraft with accurate and easy to read records
Reducing unwarranted cost, due to maintenance duplication or overrun.

As of the 31st August 2018, BreezyLog can be used to meet the log book recording requirements of the RAAus Technical Manual 4.1
---
---
For more details

read our Introduction Booklet (click to view/download)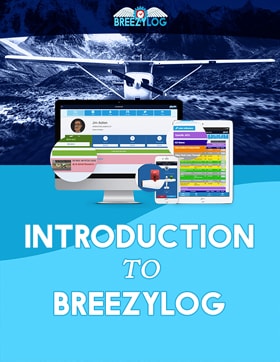 Introduction To BreezyLog